Criminal Court
Family Violence Victim Advocate
All client services are free and confidential.
COVID-19 COURT UPDATE EFFECTIVE ON APRIL 6, 2020
Chief Court Administrator Patrick L. Carroll III announced on Friday, April 3, 2020 that the days of operation will be further reduced in all Judicial Branch courthouses that remain open. All courthouses will be closed on Tuesday, April 7, 2020. Beginning on Tuesday, April 14, 2020, all courthouses will be closed on Tuesdays and Thursdays until further notice.
This further reduction of the days that the courts will be open to the public is part of the Judicial Branch's ongoing effort to secure the highest possible level of protection to the public and the staff who work in our courthouses. Our overarching goal remains the same: to protect our employees and members of the public by keeping as few courthouses open, for the shortest period of time possible, as may be necessary to hear the critical priority one cases.
During this time of reduced court services, Safe Futures' criminal court advocates are still available for you by calling 860-941-2372 or 860-701-6001.
April 3, 2020: Remote Filing of Temporary Restraining Orders
The Judicial Branch is implementing a new procedure for the remote filing of temporary restraining orders. A Governor's Executive Order temporarily eliminates the requirement that applicants seeking a temporary restraining order must swear under oath that the statement is true and eliminates the need for a notary public or other authority to take the applicant's oath, while still legally obligating the applicant to make true statements. More information is available on the Judicial Branch Website.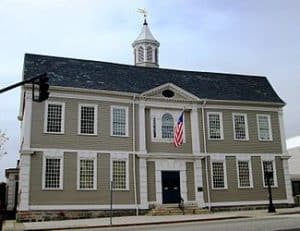 Currently, the only court available to file an APPLICATION FOR RELIEF FROM ABUSE
(Temporary Restraining Order) in New London County is
70 Huntington Street, New London, Connecticut.
Hours are as follows:
Monday: 9:00 a.m. – 5:00 p.m.
Tuesday: Closed beginning April 7
Wednesday: 9:00 a.m. – 1:00 p.m.
Thursday: 9:00 a.m. – 1:00 p.m. on April 9. Closed beginning April 16.
Friday: 9:00 a.m. – 1:00 p.m.
Safe Futures victim advocates are the only people who can ensure total confidentiality within the court.
The criminal family violence victim advocate works with you from the time of arrest through the arraignment and court process to:
Provide a risk and lethality assessment
Advocate for protective orders
Ensure your rights as a victim
Prepare victim impact statements
Counseling and referrals
Contact the family violence victim advocate:
During the COVID-19 reduced court hours, the numbers below for the criminal court advocate will not be answered since that office is located inside the GA10 and Norwich Courthouses. During this time, contact the Criminal Court Advocate at 860-941-2376.
New London Criminal Court
112 Broad Street, Second Floor
New London, Connecticut 06320
Phone: (860) 443-3959 Extension 4051 or 4052
Hours: Monday – Friday 9:00 a.m. – 5:00 p.m.
Norwich Criminal Court
1 Courthouse Square, First Floor
Norwich, Connecticut 06360
Phone: (860) 889-2271 Extension 5038
Hours: Monday – Friday 9:00 a.m. – 5:00 p.m.