Check back for Holiday Giving 2021
next holiday season!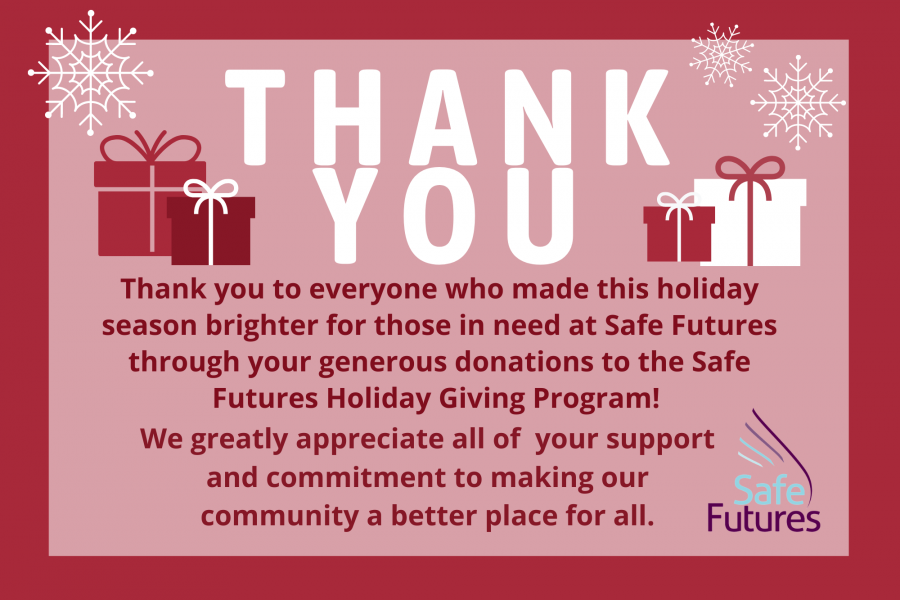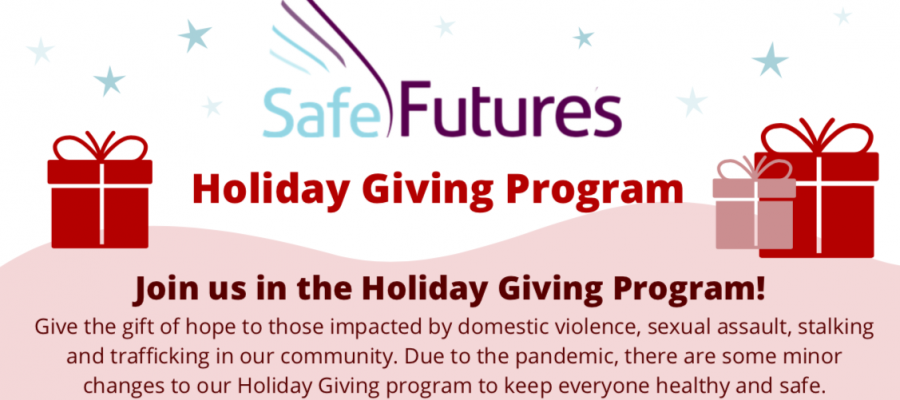 Thank you for your generous support this holiday season!
Ways to help:
Gift Cards: Gift cards in any denomination, will enable clients to get what they need most for the holiday. For some, that will be the special toy their child is hoping to receive under the tree, for others it could mean food for the holiday meal, or essential items for their household. Gift cards in denominations of $20 – $50 are appreciated. (Walmart, Target, Stop & Shop, Visa, Kohl's, Shop Rite, Subway and Dunkin' Donuts are the most requested.)
Amazon Wish List: Contactless delivery option: order directly from our Safe Futures Holiday Amazon Wish List
Shop Online for Our Holiday Giving Program!