Thank you for a successful 2020 Safe Walk Virtual Edition: 4K Your Way!
This year's Safe Futures Annual 4K Safe Walk was a great success and we'd like to thank all of our participants, sponsors, and volunteers in helping us kick off the start of National Domestic Violence Awareness Month.
A great big thank you to our sponsors!
Bartelli Home Improvement
The Bulletin
Chelsea Groton Bank
Cumulus Radio
Dynamic Alliance
Filomena's Restaurant
Hartford HealthCare
Lucas Pops
Mallove's Jewelers
Mashantucket Pequot Tribal Police
Mohegan Tribe
Sumner & Sumner Insurance
Wireless Zone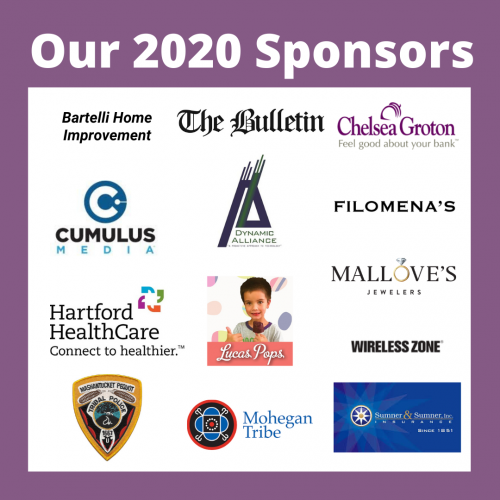 There's still time to support Safe Futures!
Donate below to help support our mission.
Take a look at how your donations make a difference for victims and survivors of domestic violence:
$25: Provides gift cards to grocery or department stores for adults and children
$50: Provides bus passes or train tickets to relocate a victim in danger
$100: Provides two individual counseling sessions for a victim
$1,000: Provides one week of emergency shelter for a victim
Thank you again to all our supporters, participants, and sponsors on behalf of Safe Futures!